With the advent of computer-driven commerce and digital entertainment options—and of course, the ongoing global health crisis—people are spending more and more time indoors. This brings us to the windows of our home—they're literally the only things that keep us connected to the outside world, providing us expansive views of the great outdoors.
Since we're asking so much from our windows, it's essential to treat them right with regular cleaning and maintenance.
You can either clean them yourself or hire windows cleaners in San Francisco to do a thorough job.
What You Can Do To Keep Windows Clean
Cleaning the windows in your house requires just a couple of items—a cleaning cloth and a cleaning solution that can cut through the dirt and the grime. You can make your own cleaning solution by mixing one part vinegar with ten parts water or find a simple recipe online. Once you have everything, all you need to do is spray the window with the cleaning solution and let it sit for a couple of minutes. Then, wipe the cleaning solution away with the cloth.
Challenges with Window Cleaning
You may find yourself facing some challenges if you take on the window cleaning task.
Apartment Building Windows
If you live in a high-story apartment, cleaning the windows from the outside can be a hazardous task. Many high rise apartment buildings don't have a balcony outside each window, in which case the only safe way to clean the windows from the outside is to hire professional window cleaners in San Francisco.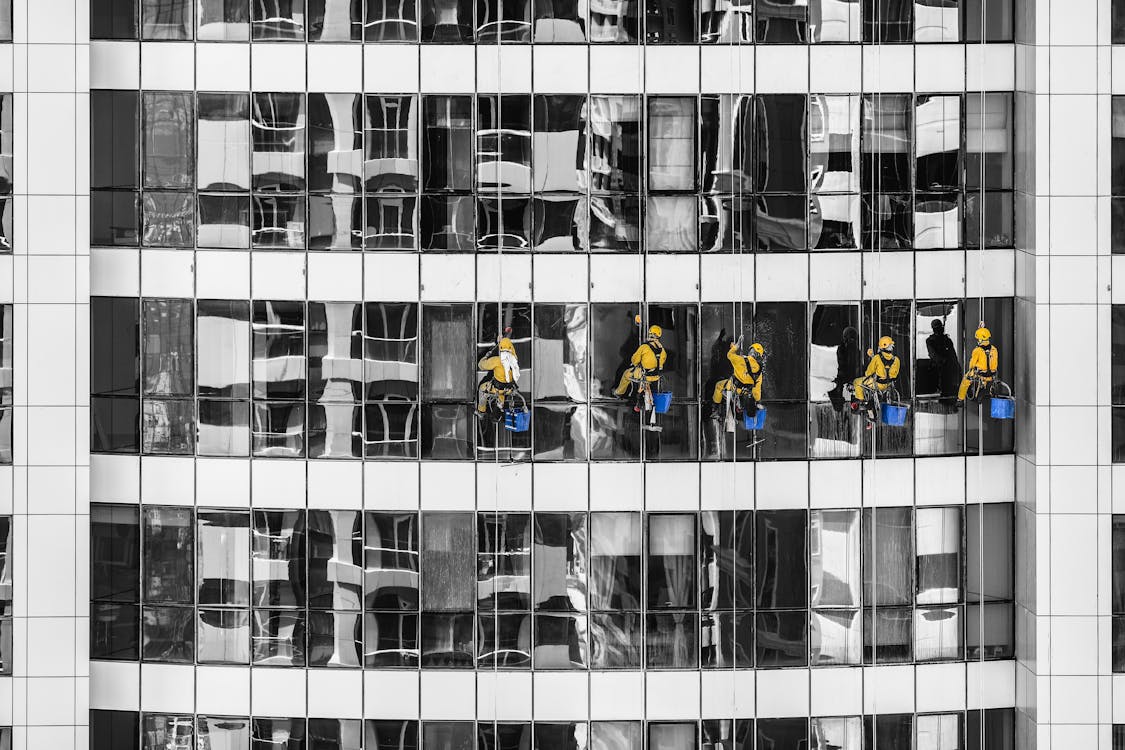 Hazardous for Beginners
If you live in a two or three-story villa or bungalow, the process of cleaning windows can still be risky. Trying to clean windows from the outside by using a ladder can cause you to fall and hurt yourself. According to OSHA, eighty-eight window cleaning accidents have been reported over the past fifteen years.
Ineffective Cleaning
The process of cleaning windows is tricky, mainly because it's hard to clean corners and ridges. Dirt and dust accumulate in small spaces that can be impossible to reach. Kitchen windows accumulate grease over time which cannot be removed with store-bought cleaning liquids.
If you are looking for window cleaners in Bay Area or window washing services in San Francisco, CA, Splash Window Cleaning & Solutions can help you out. Just contact us, and our team will have your windows looking as good as new!