DIYs are quite the trend nowadays and it's easy to see why—they're fun and allow you to experiment with many different materials and ideas. However, not all DIY projects turn out as expected and you may even do more harm than good.
So while cleaning your windows on your own may seem easy, most people make some basic mistakes that can cost them big bucks in the long run. Here's why it's better to hire a window cleaning service instead:
Efficiency
No matter how much you try, your window cleaning results cannot match those of professional window cleaners. At first glance it might seem like you're cleaning your windows well but sometimes at the end of a long hard day of doing so, you may still notice streaks on it. On the other hand, professional window cleaners have the right equipment and cleaning products to ensure better results.
Time and Cost-Effective
Investing in equipment for DIY projects can be heavy on the pocket. Besides, selecting the right products from the multipe options available can be difficult. Along with this, the actual process of cleaning windows is very time-consuming. On the other hand, professional cleaners know exactly what to use to treat different kinds of stains, so they will cost you reasonably less and do a quicker job.
Visual Appeal
If you are someone who likes to make an impression on people, then cleaning your windows yourself is not a good idea. If you want to impress your guests with your cleanliness, get a professional to clean the windows, so they're spotless. If you don't clean your windows properly, they might give people the wrong impression, especially if you're a business.
Safety
Window cleaning can be dangerous, especially if you are cleaning windows at a height and do not have the right gear to protect you. Cleaning solutions can also be hazardous to health if they are not sprayed at a distance; hence, it is best to avoid the risk and get help.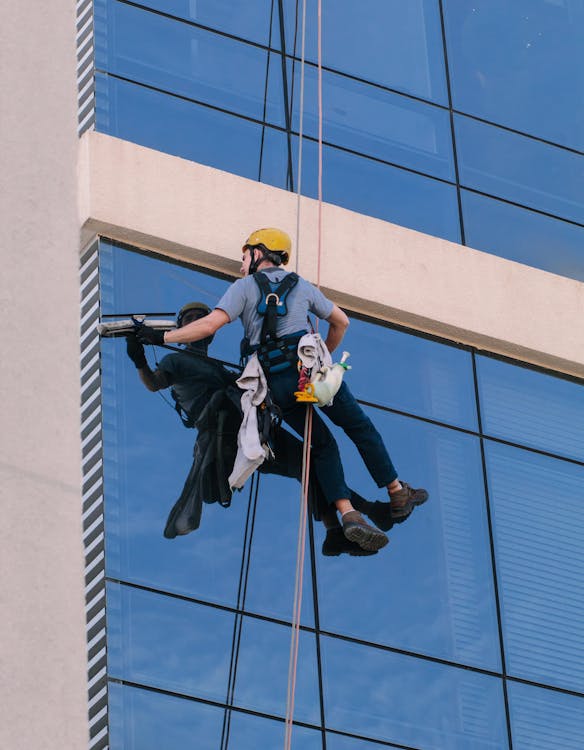 So If you're not satisfied with how your windows look, it's time to hire the best window cleaning experts in town from Splash Bay Area. We have trained professionals who will leave your windows sparkling clean at affordable prices. We also provide other services like solar panel cleaning, power washing, and window cleaning.
So if you want spick and span windows, contact us right away!